Abbie Rose: Lely Center Mid-Atlantic Operations Manager
Abbie is a Virginia Tech graduate who holds a bachelors degree in Dairy Science. She started with Fisher & Thompson in July of 2016, as a Farm Management Support (FMS) Specialist. Her main duties were preparing farmers for the transition to milking with robots, training farmers on the T4C computer system, consulting, and communicating new information to farms. Today, Abbie oversee's marketing and development of the Lely Center, parts inventory and warranty, customer care and maintenance schedules while remaining responsible for the FMS duties.
Amos Fisher: Sales
A founding father of Fisher & Thompson, Amos was imperative in the development of the business that would one day be the regions exclusive Lely dealer. He recalls his trip to Europe in 2006 where he first saw a Lely robot, "my big take home from that trip was that Europe had created a whole new young generation of dairymen who were once again engaged in the industry because of the technology. I thought we could bring that to the United States and have the same thing happen." He recalls that Fisher & Thompson wanted to be on the front end of the emerging market, because they successfully predicted that robots would be in the industry long term. Shortly after their trip, Amos and his team sold their first robot in January of 2007.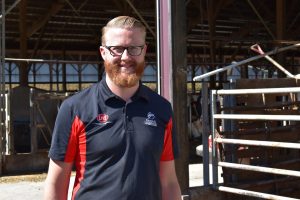 Jeremiah Baughman: Product Specialist
Jeremiah followed in his dads footsteps and joined Fisher & Thompson at the age of 20 years old. He quickly discovered his talent in the service department, to which he credits his way of thinking, and today Jeremiah leads the team as Product Specialist. His favorite part of the job is working on cutting edge technology where there is always something new to learn. In all his years in the industry, Jeremiah finds that the farmers who have the most success from a service aspect, are the farms who keep up with their daily maintenance routines.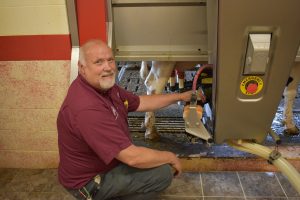 Herb Baughman: Level 2 Service Engineer
Herb has been an essential service team member since he joined Fisher & Thompson in 1985, after making the decision to leave the farm. With a strong farm background, Herb enjoys helping farmers, making their lives easier, and leaving the farm better than it was when he arrived. Herb is a team player who often contributes his problem solving capability to support the FMS role.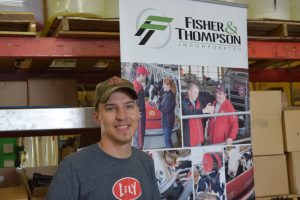 Lowell Garber: Level 2 Service Engineer
Joshua Fria- Service Level 1 Engineer
Cortney Hostetter- Service Level 1 Engineer
Carl Aaron- Service Level 1 Engineer
Duane Shank- Service Level 1 Engineer
Vincent Turano- Service Level 2 Engineer
Larry Aaron- Service Level 2 Engineer