Every other year, Lely North America hosts a large conference for all Level 1 & 2 Farm Management Support Specialists. This year's meeting of the minds was held in April in Ottawa, Canada. The event is a wonderful time to network with colleagues and exchange ideas. With a main theme being the future of the dairy industry, I thought I'd recap the top visionary ideas you missed.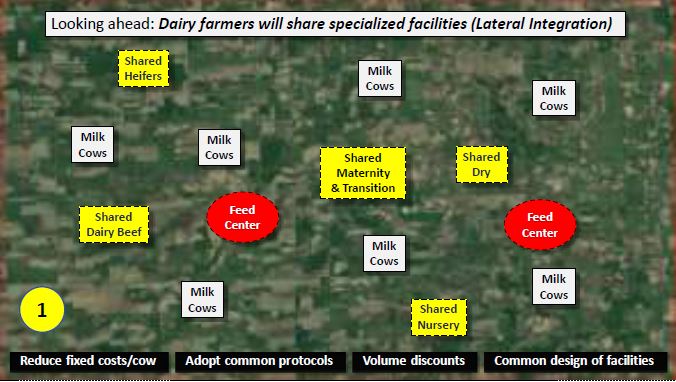 In his presentation titled Dairy in 50 Years, Jack Britt believed the future of dairy will involve vertical integration. This would allow neighboring farms to share resources such as facilities.  The benefits of doing so include reduced fixed costs per cow, volume discounts, and standardizing protocols and facilities. Overall, this would lead to more profitable farms.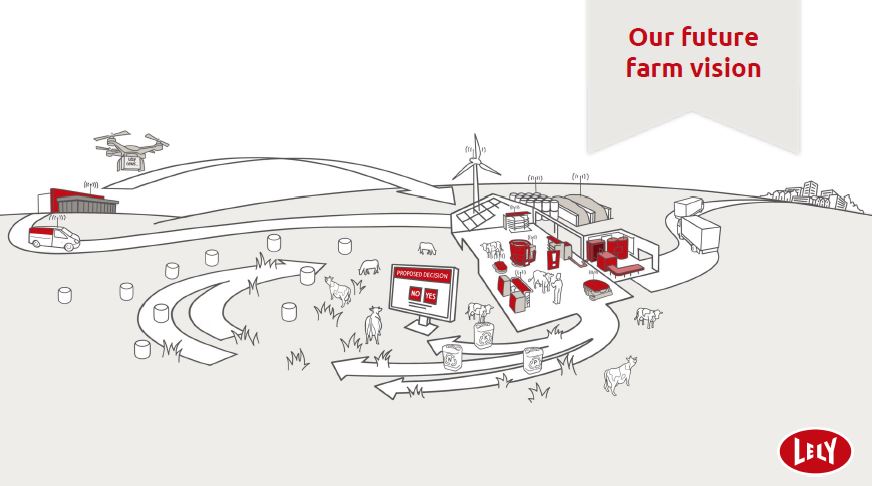 2. We were lucky to be joined by the CEO of Lely Group, Alexander van der Lely. Alexander shared his vision of a closed-circuit farm, where all the energy needed is produced and harvested by the farm. He sees the future of dairy as a completely automated barn, managing by exception, having decision support, and maintaining 100% uptime using predictive maintenance.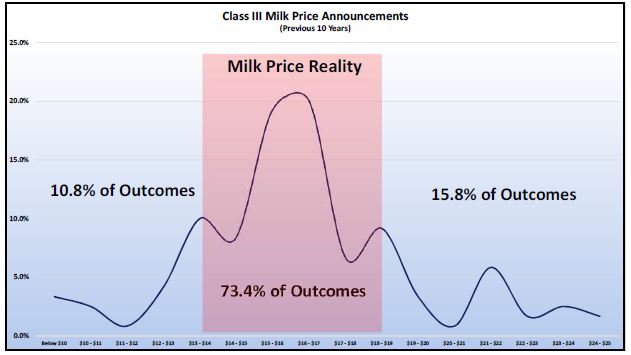 3. Mike North from Commodity Risk Management Group talked about the future of milk prices in his presentation. He brought us back to reality by displaying a historical analysis of milk prices. Over the last ten years, the average price varied from $14/cwt to $18/cwt almost 74% of the time. While the high high's and the low low's are memorable, the milk price is more consistent than previously thought.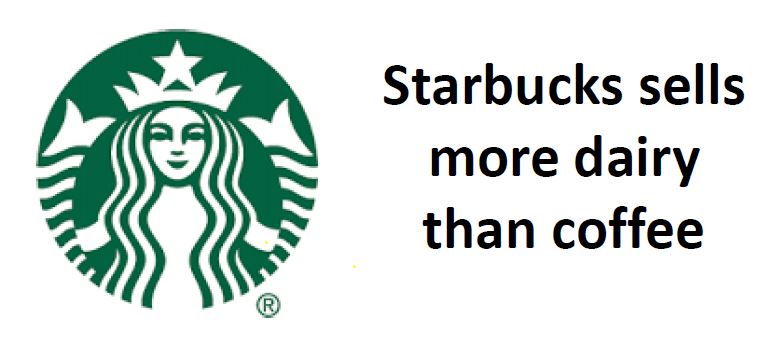 4. Amy Mzozinski opened our eyes with her presentation, "Dairy: The Best Kept Secret in Food Service". We learned that dairy sales have grown through the 68% of coffee drinkers who whiten their coffee with a dairy product. Amy shared the latest consumer food trends including experience-based dining, snacks replacing meals, selective indulgence, and foods with a story. From the food industry perspective, Amy sees a bright dairy future with cheese, full fat dairy products, and farms who open their doors to share their story with consumers.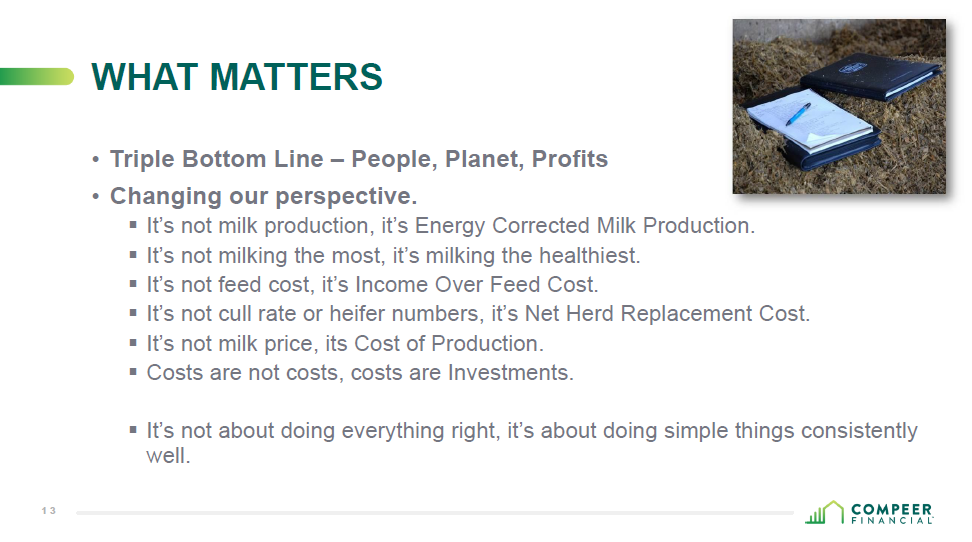 5. Matt Lange from Compeer Financial shared the drivers of farm profitability. The four pillars of profitability are energy-corrected milk production, reproductive efficiency, replacement costs (including heifer management and survival), and last but not least, excellent husbandry skills. In Matt's opinion, the most successful dairy farms of the future will conquer these areas on their farms.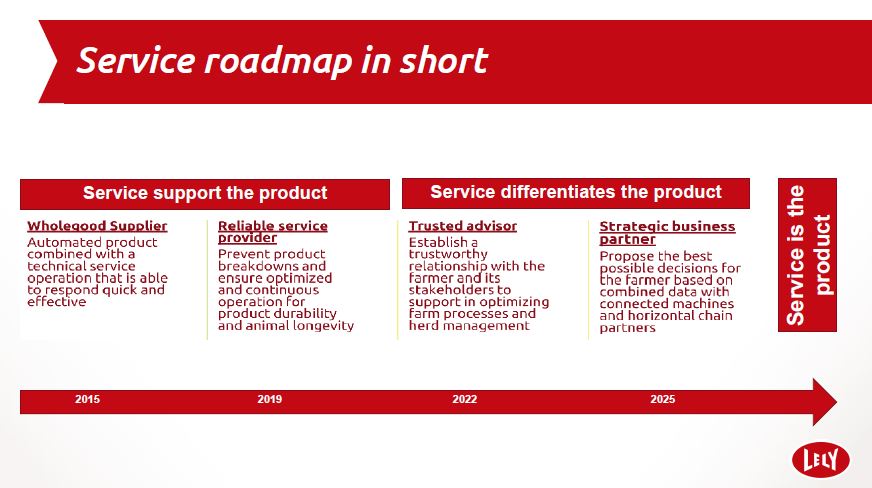 6. To wrap up the conference, we heard from Andre van Troost of Lely International, who encouraged all Lely Centers to actively participate in joining Lely International's efforts toward customer centricity. The vision of the Lely network is to be able to anticipate future needs of the customer by looking at behavioral patterns, market trends, and using data in order to maintain 100% uptime for all Lely users.
The conference was thoroughly enjoyed by all who attended. There was so much positivity in the room that I was left with no choice to believe that, indeed, there is truly a bright future in dairy farming.