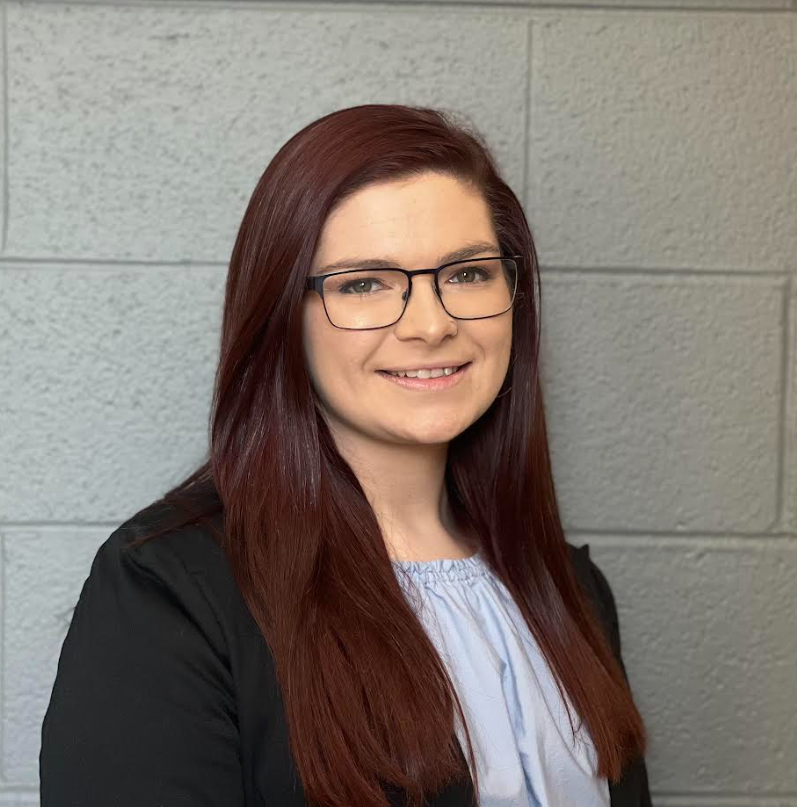 At Lely Center Mid-Atlantic, we're excited to introduce the newest member of our team, Kayla Brody. With her impressive background in dairy science and a passion for agriculture that shines through, Kayla is joining us as a Junior Farm Management Support (FMS) Specialist.
Kayla recently graduated from Virginia Tech, where she earned her bachelor's degree in Dairy Science with a minor in Animal Science. It was during her time at Virginia Tech that she discovered her passion, consulting with farmers, by competing on the Dairy Challenge Team. Last year, Kayla and her team placed 2nd in the annual competition. Kayla is particularly passionate about calf and heifer raising, recognizing the importance of growing the next generation of dairy cows in the herd. She is looking forward to expanding her knowledge on automated calf feeders and consulting with our Lely Calm users.
Kayla grew up in Myersville, Maryland. Throughout her high school years, she was an active member of the Future Farmers of America (FFA), worked on a local dairy farm and enjoyed showing her favorite breed of cows, Brown Swiss.
In today's rapidly evolving dairy industry, technology plays a pivotal role. Kayla is excited about the integration of robotics and data management, seeing them as game-changers in modern dairy farming. Her enthusiasm for these advancements reflects her forward-thinking approach and readiness to embrace new and exciting opportunities in the field.
In the coming months, Kayla will be learning from our current FMS Specialist and Operations Manager, Abbie Rose. Abbie's wealth of experience and expertise will undoubtedly be invaluable as Kayla takes her first steps into her role.
Abbie Rose, while mentoring Kayla, is also embarking on a new adventure. She'll be transitioning into the role of General Manager of Lely Center Mid-Atlantic. Abbie's leadership and dedication have been instrumental in our success, and we're thrilled to see her continue to shape the future of our organization.
Over the next few months, Abbie will be introducing our Lely Center Mid-Atlantic customers to Kayla while we engage in hands-on training activities.
Join us in welcoming Kayla Brody to the Lely Center Mid-Atlantic family. Her passion, dedication, and fresh perspective are sure to make a positive impact on our team and the farmers we serve. We're excited to see her grow and thrive in her role as a Junior FMS Specialist and look forward to the bright future she brings to our organization. Together, the team at Lely Center Mid-Atlantic is setting the standard of excellence in the dairy industry.